Insolvency: destigmatize and demystify
Learn how to help others in insolvency situations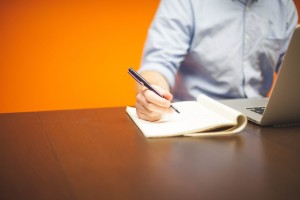 Course Components:
In our changing financial landscape and increasing consumer debt levels, it's critical that front-line employees in financial services and related industries know the various options consumers have for managing their situation.
There is the opportunity to destigmatize and demystify debt relief options and instead educate ourselves and others on the solutions that help Canadians regain financial freedom. Yet It can be hard for consumers to find the right debt solution that can help them get out of debt.  In fact, the act of declaring bankruptcy may be the first step in eliminating the debts that are so overwhelming today.  Unfortunately, most Canadians do not have accurate information on the process nor are they aware of other options that may fit their needs.
This course provides answers to these questions through interactions, videos, small-group activities paired with sound and up-to-date knowledge based on the latest information from the Office of the Superintendent of Bankruptcy.  A small class size and a low facilitator to student ratio allows for rich dialogue and ensuing all participants absorb the technical content, no matter how new they are to the financial services or insolvency industry.
Furthermore, this course provides coaching, instruction, and assessment in conversation and facilitation skills which are critical to ensure the success of effectively destigmatize and demystify debt relief options. A highly effective participatory and application format allows participants to actively practice the necessary skills.
Lastly, a critical component is ensuring all personnel can live to these promises of helping debtors. This is achieved through instruction on the sales model and coaching model.  It's imperative that employees can deliver results as through the sales framework and their manager's on-going coaching is critical to keeping it alive.
Course Learning objectives
With this knowledge people will:
Become ambassadors to insolvency options and help normalize the conversation
Have a common view of the insolvency process
State how culture impacts the debtors experience
Explain applicable legislation
Educate others about debt relief options to destigmatize insolvency
Effectively use a sales model to help clients
Successfully be coached on helping clients
Duration
Total 41.25 Hours over 5 In-person and Online sessions
Course Capacity
5 to 10 people